Chandryan 3: India's Lunar Mission for Scientific Exploration
Introduction: Chandrayaan-3 is an upcoming lunar mission by the Indian Space Research Organisation (ISRO), following the success of Chandrayaan-1 and Chandrayaan-2. It aims to further advance India's capabilities in space exploration and scientific research, with a specific focus on the Moon. In this article, we will delve into the details of Chandrayaan-3, including its objectives, key components, mission timeline, and anticipated scientific outcomes.
I. Overview of Chandryn 3: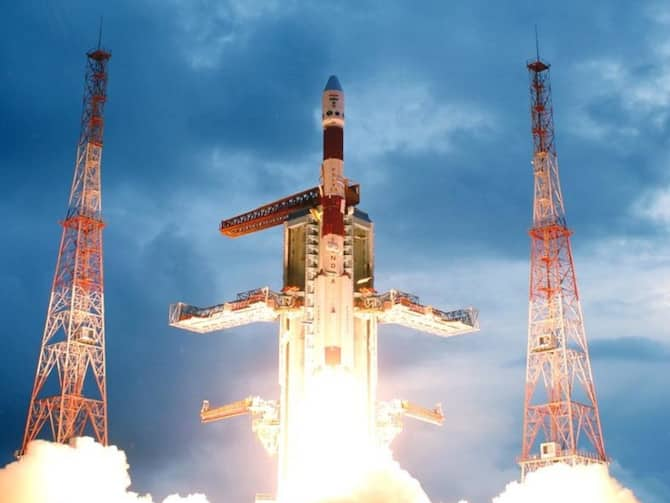 Background and Significance:

Brief history of India's lunar exploration programs.
Objectives and scientific goals of Chandrayaan-3.

Mission Design and Configuration:

Launch vehicle selection and payload capacity.
Overview of the spacecraft and its key components.
II. Objectives of Chandrayaan 3:
Lunar Surface Exploration:

Analyzing the Moon's surface composition and mineral resources.
Identifying potential sites for future human missions.

Experiment Payloads and Scientific Research:

Overview of scientific instruments and experiments onboard.
Study of the Moon's exosphere, lunar soil, and magnetic field.
III. Mission Timeline and Launch Details:
Pre-Launch Preparations:

Overview of the mission planning and spacecraft development.
Testing and integration of instruments and systems.

Launch and Trajectory:

Selection of launch window and launch vehicle.
Trajectory and journey to the Moon.

Lunar Orbit Insertion and Operations:

Lunar capture and insertion into the desired orbit.
Operation and navigation of the spacecraft around the Moon.
IV. Anticipated Scientific Outcomes:
Lunar Geology and Mineralogy:

Enhancing our understanding of the Moon's geology and formation.
Identification of key mineral resources and their distribution.

Exosphere and Volatile Studies:

Analysis of the lunar exosphere and its composition.
Studying the presence and behavior of volatile compounds.

Lunar Surface Imaging:

High-resolution mapping of the lunar surface.
Identification of potential landing sites for future missions.
V. Collaboration and International Partnerships:
ISRO's Collaborations:

Partnerships with other space agencies and international organizations.
Sharing of data and scientific findings.

Potential Benefits and Contributions:

Contributions to global lunar research and space exploration.
Collaborative efforts towards human missions to the Moon.
Conclusion: Chandrayaan 3 represents India's continued commitment to space exploration and scientific research, particularly in the field of lunar exploration. With its advanced capabilities and scientific instruments, the mission aims to uncover new insights into the Moon's composition, geology, and resources. Additionally, the mission holds the potential to strengthen international collaborations and contribute to future human missions to the Moon. As Chandrayaan-3 embarks on its journey, it is poised to expand our knowledge of the Moon and inspire further advancements in space exploration.